Financial Strategies and Research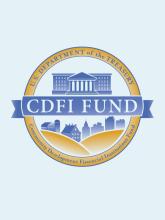 Oscar Gonzales is a researcher and Associate Manager for the U.S. Department of the Treasury's Community Development Financial Institutions Fund (CDFI Fund). Mr. Gonzales currently serves as the Acting Program Manager for the CDFI Fund's Office of Financial Strategy and Research.
Previously, he worked for the United States Congress at the U.S. Congressional Research Service (CRS) in the area of federal economic and community development programs, providing policy research support for members of Congress and Congressional Committees. His policy portfolio at CRS included federal programs such as the CDFI Fund, the U.S. Small Business Administration, the Economic Development Administration at the U.S. Department of Commerce, and the Community Development Block Grant program at the U.S. Department of Housing and Urban Development.
Prior to working at CRS, he worked in the Division of Insurance and Research at the Federal Deposit Insurance Corporation, analyzing the financial performance of community banks and conducting research on the impact of national disasters on financial institutions and local communities. He is completing his Ph.D. at the University of Maryland.