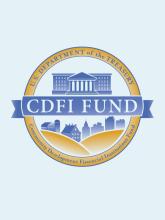 Chief Information Officer
Paul Markovitz serves as the Chief Information Officer at the Community Development Financial Institutions Fund. He guides the CDFI Fund in the development and design of innovative information technology by working with CDFI Fund staff to improve business practices and pursue new methods of collaboration and decision-making.
Prior to joining the CDFI Fund in February 2011, Mr. Markovitz spent over 20 years working in the IT field within the Federal government. Most recently, Mr. Markovitz spent seven years at the National Science Foundation (NSF). At NSF, he served as the Foundation's Chief Enterprise Architect, Senior Agency Information Security Officer, and Chief of the Security, Architecture, Policy and Plans branch.
Prior to NSF, Mr. Markovitz worked for a little over six years at the National Institutes of Health (NIH). At NIH, he served as an IT Project Manager for NIH's enterprise grant management systems. In addition to managing various software development projects, Mr. Markovitz led activities for planning and managing the IT portfolio budget for NIH's enterprise grant systems. While at NIH, Paul also served on a 6-month detail as a Solutions Architect to the Federal Grants.gov initiative.
Before working for NIH, he spent 18 months in private industry at TYC Associates, Inc., a small 8A firm. Mr. Markovitz was a Project Leader and Senior Systems Analyst on a 5-year NIH contract where he supported the planning, design and development of NIH's grant management systems. He began his federal career at the National Institutes of Standards and Technology (NIST) where he specialized in various communications protocols. Mr. Markovitz holds a Master's Degree in Computer Science from Loyola University.