Featured Story
Wednesday, July 20, 2022
CDFI Fund Update on CDFI Certification Application Process
In May 2020, the U.S. Department of the Treasury's Community Development Financial Institutions Fund (CDFI Fund) requested public comment on the application and reporting requirements for Certified Community Development Financial Institutions (CDFIs). CDFI Certification is a designation given by the CDFI Fund to specialized organizations that provide financial services in low-income communities and to people who lack access to financing. Not only are Certified CDFIs eligible to apply for funding through various programs at the CDFI Fund, CDFI Certification status often serves as a qualifier to access certain other federal government programs. The CDFI Fund undertook an extensive review and comment period on its CDFI Certification requirements in order to ensure that its policies and procedures continue to meet statutory and regulatory requirements while being responsive to the evolving nature of the CDFI industry. As part of this process, the CDFI Fund revised the CDFI Certification Application, as well as the Annual Certification and Data Collection Report (ACR), and introduced the collection of transactional level data from all Certified CDFIs.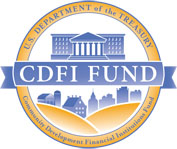 Announcements
ERP, ACR, and Compliance Deadlines Extended for Organizations Headquartered in Puerto Rico
Due to the recent occurrence of Hurricane Fiona, the Community Development Financial Institutions Fund (CDFI Fund) is extending application and compliance reporting deadlines for those organizations headquartered in areas directly affected by Hurricane Fiona. 
Specifically, for those organizations headquartered in Puerto Rico, the CDFI Fund is extending the following submission deadlines:
As a reminder for fiscal year (FY) 2022 CDFI Equitable Recovery Program (CDFI ERP) Applicants, the deadline for online submission of the Application through the CDFI Fund's Awards Management Information System (AMIS) is September 22, 2022 at 11:59 PM ET. To ensure a successful Application submission, the CDFI Fund encourages all FY 2022 CDFI ERP Applicants to submit Applications as early as possible.
Updated Guidance Materials