Community Development Advisory Board
Music to My Ears: The Financial Services Sector Helping Build the Capacity of CDFIs
How many of you still remember when CDs made you think of music? I still remember using the association of music CDs to get consumers interested in opening checking or savings accounts and Certificates of Deposits (CDs). Today it is CDFIs that are a focus for me. Community Development Financial Institutions (CDFIs) are organizations that aim to provide capital and technical assistance to families, individuals and small business owners who are unable to receive traditional bank loans. Their customers live in underserved communities and often require more flexible loans compared to those offered by traditional financial institutions.
CDFIs also aid in community development, increase access to capital, create jobs and provide an opportunity for affordable housing. Often, certified CDFIs offer financial literacy programs that are as unique and tailored to their customers as their financial services and products. As in all financial literacy programs the goal is for consumers to make informed decisions, and never is this more important that in economically distressed communities. Knowledge is power and financial literacy can help empower those in low-income areas with the knowledge and skills needed to graduate into the financial mainstream.
On a recent trip to south Texas with the U.S. Department of the Treasury's CDFI Fund Director, Annie Donovan, we saw firsthand how CDFIs working in Las Colonias, an area of persistent poverty, are making a difference.  While it was Director Donovan's first trip to McAllen, Texas, it was not for me. I grew up just down in the road in Roma, Texas.  It was no surprise to me that the area is considered persistently poor (when 20% or more of the population has lived in poverty for the last 30 years). The residents are resilient, hard-working and forming CDFIs that have the potential to disrupt the cycle of poverty. CDFIs have the potential to disrupt poverty by increasing access to capital, but this alone is not enough. Education is a prerequisite for meaningful change.
In McAllen, Texas, we met with Bobby Calvillo, the Executive Director for Affordable Homes of South Texas (AHSTI), and his team.  Since 1976, AHSTI has been dedicated to improving substandard housing conditions, and is a one-stop shop for home ownership including: land development, general contracting and providing a full-service mortgage company.
AHSTI supports consumers every step of the way with homebuyer education, financial fitness and post-purchase classes. By helping people increase their savings, reduce debt and maintain their home, consumers can buy a house, and keep it.  AHSTI has a home that was built as a teaching tool for simple home repair and maintenance. Here, the financial literacy classes included everything from setting up a budget to cleaning out your garbage disposal and finding the stud in your wall!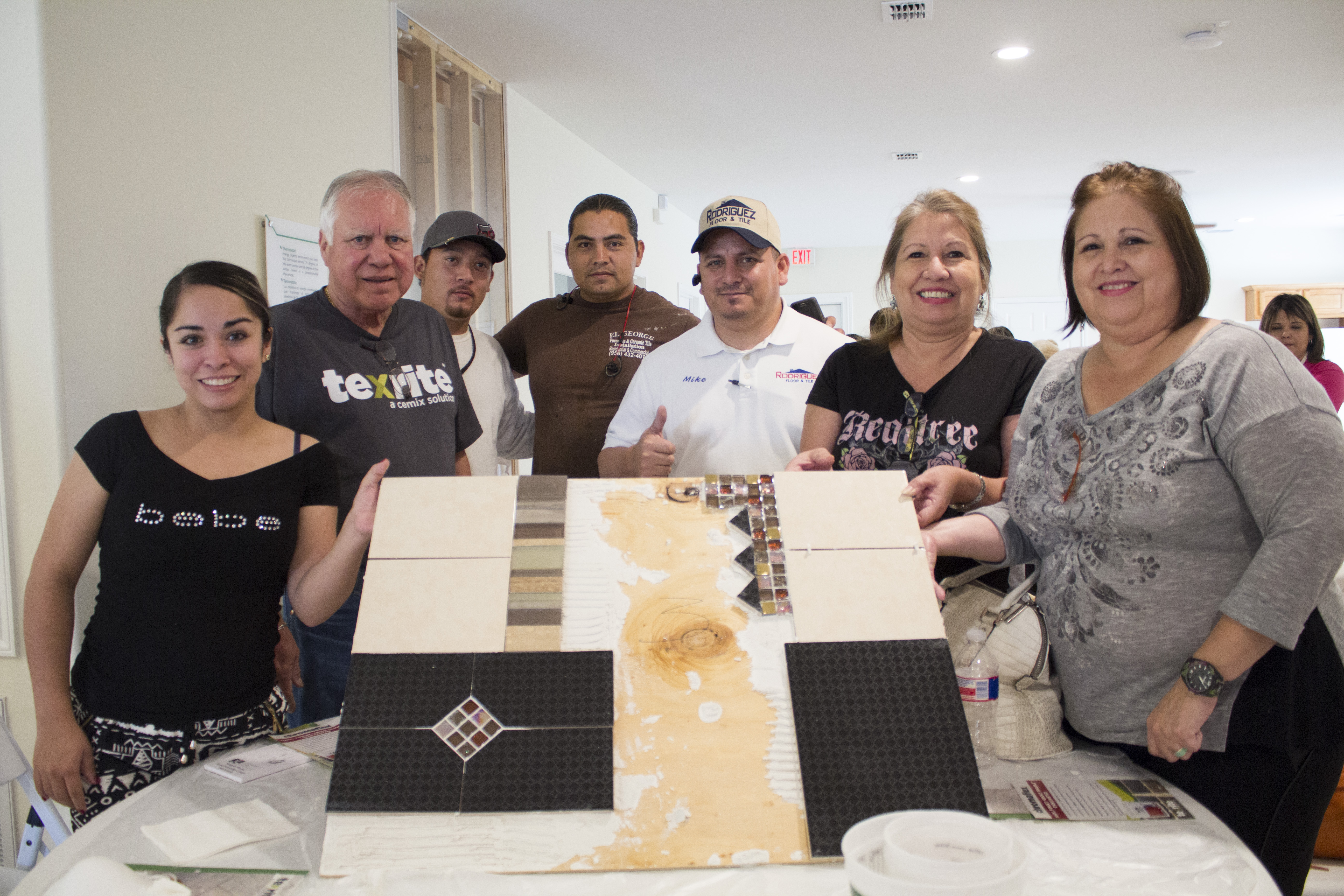 BBVA Compass has a large presence in Texas with 336 branches. They have invested $35 million to build CDFI capacity in struggling areas of Texas, including Las Colonias. These long-term investments help revitalize low-income communities.  In addition to its direct investment in CDFIs, BBVA's approach to aiding CDFIs also includes their partnership with the Opportunity Finance Network to create the Opportunity Fellows Program. Each fellow represents CDFIs from across the country, and this year, Cynthia Garcia from the AHSTI, was chosen as a fellow. 
It is exciting to learn that other traditional financial institutions are also supporting CDFIs to build capacity. For example, in Bloomington, Indiana, PNC Bank provided seed funding for a recently launched pilot program called "CDFI Friendly City".  This program incentivizes CDFIs to come to Bloomington with $2 million in public funding that can be used to leverage private capital. The Mayor of Bloomington, John Hamilton, is behind this push for a new approach to financing community development. Using public funding to attract investors is a creative approach for small communities that may not have the resources to support a "stand-alone" CDFI. Mayor Hamilton says that $2 million in public funding would "leverage at least $4 million from outside private investors."
Another creative way for mainstream financial institutions to support CDFIs was demonstrated by Regions Bank in 2015. They donated two empty branch locations to HOPE Credit Union, a certified CDFI, along with a $500,000 grant to support its operations in rural Mississippi. These branches are both located in areas with high poverty and unemployment rates. By helping establish critical infrastructure to aid struggling communities, Regions helped keep a community alive.
It wasn't until long after I had moved away from Roma, Texas, and began working in the financial services industry, that I became aware that I had grown up in an underserved community. Not because I was unaware of the poverty, but because I was aware of the wealth of spirit and determination of those around me. It is that same spirit that makes CDFIs succeed and continue to grow, but not without the help of traditional financial institutions investing and supporting CDFIs across America. 
So now you know that there are music CDs, Certificates of Deposits and Community Development Financial Institutions, and it is music to my ears hearing that another traditional financial institution is investing in CDFIs.
Judy Chapa is the Vice President of Corporate Social Responsibility at Financial Services Roundtable and was appointed by President Trump to the Community Development Advisory Board, the CDFI Fund's advisory committee. She is one of the two members representing national consumer or public interest organizations. This post was originally published to the Financial Services Roundtable's Corporate Social Responsibility webpage.