CDFI Fund Programs Reach Far and Wide, Even to the Arctic Circle
In late October, CDFI Fund Director Annie Donovan and I traveled to Alaska to participate in the Annual Conference of the Alaska Federation of Natives and to meet with several organizations that have utilized CDFI Fund programs. To say that Alaska, appropriately nicknamed "The Last Frontier," is a unique place, would be an understatement. It is common to hear that Alaska is larger in area than California, Texas, and Montana combined, but it is impossible to appreciate that fact without experiencing it first-hand. The sheer size, remoteness, and climate of the state make community development even more challenging. Fortunately, there are organizations on the ground that have seen opportunity, not obstacles, in Alaska's uniqueness.
The scale and remoteness that community development organizations face in Alaska was evident from our arrival. To reach our first site, Director Donovan and I took an hour and a half long flight from Anchorage to Kotzebue, a town of 3,200 that is located approximately 33 miles north of the Arctic Circle. The flight across Alaska's interior was an appropriate way to be introduced to the state, as most towns and villages in the state are only accessible by plane. Fortunately, local community development organizations, such as Alaska Growth Capital BIDCO (AGC), a certified Native CDFI, are dedicated to reaching the remote corners of the state.
In Kotzebue, we visited Utuqqanaat Inaat (A Place for Elders), a long term care facility for Alaska Native elders that AGC financed, in part, with New Markets Tax Credits (since 2002, AGC has received three New Markets Tax Credit awards totaling $90 million in allocation authority). At Utuqqanaat Inaat, Alaska Native elders receive culturally appropriate person centered care, including being served traditional foods such as moose and caribou. We sampled some ourselves! New Markets Tax Credits helped AGC bridge a critical gap in financing for a facility that provides Inupiat elders with a chance to live their senior years in a place where the language, food, and culture are more familiar than they would be in a traditional nursing home.
After seeing Kotzebue, we returned to Anchorage to learn how local organizations have used CDFI Fund awards to address affordable housing challenges in Alaska. There are many unique factors that present barriers to affordable housing in the state. For example, transporting building materials to isolated parts of Alaska and narrow construction windows caused by Alaska's frigid climate drive the cost of housing construction beyond affordability for many Alaskans. Further, the average household energy costs in Alaska are more than twice the national average, costs which are often compounded by a lack of adequate insulation in many existing homes. These factors make finding affordable housing challenging for many of Alaska's most vulnerable citizens.
In Anchorage, we toured several affordable housing locations that had been financed or developed by nonprofits and Native CDFIs. We visited the Cook Inlet Lending Center, a Native CDFI with a primary mission of increasing access to homeownership. In addition to hearing about Cook Inlet Lending Center's activities, we saw first-hand many affordable housing sites that its parent company, the Cook Inlet Housing Authority, had developed around Anchorage. The Lending Center and Housing Authority provide Alaskans with an opportunity to overcome the many obstacles to homeownership in the state by providing mortgages through the U.S. Department of Housing and Urban Development Section 184 Home Loan Guarantee Program and offering down payment assistance loans.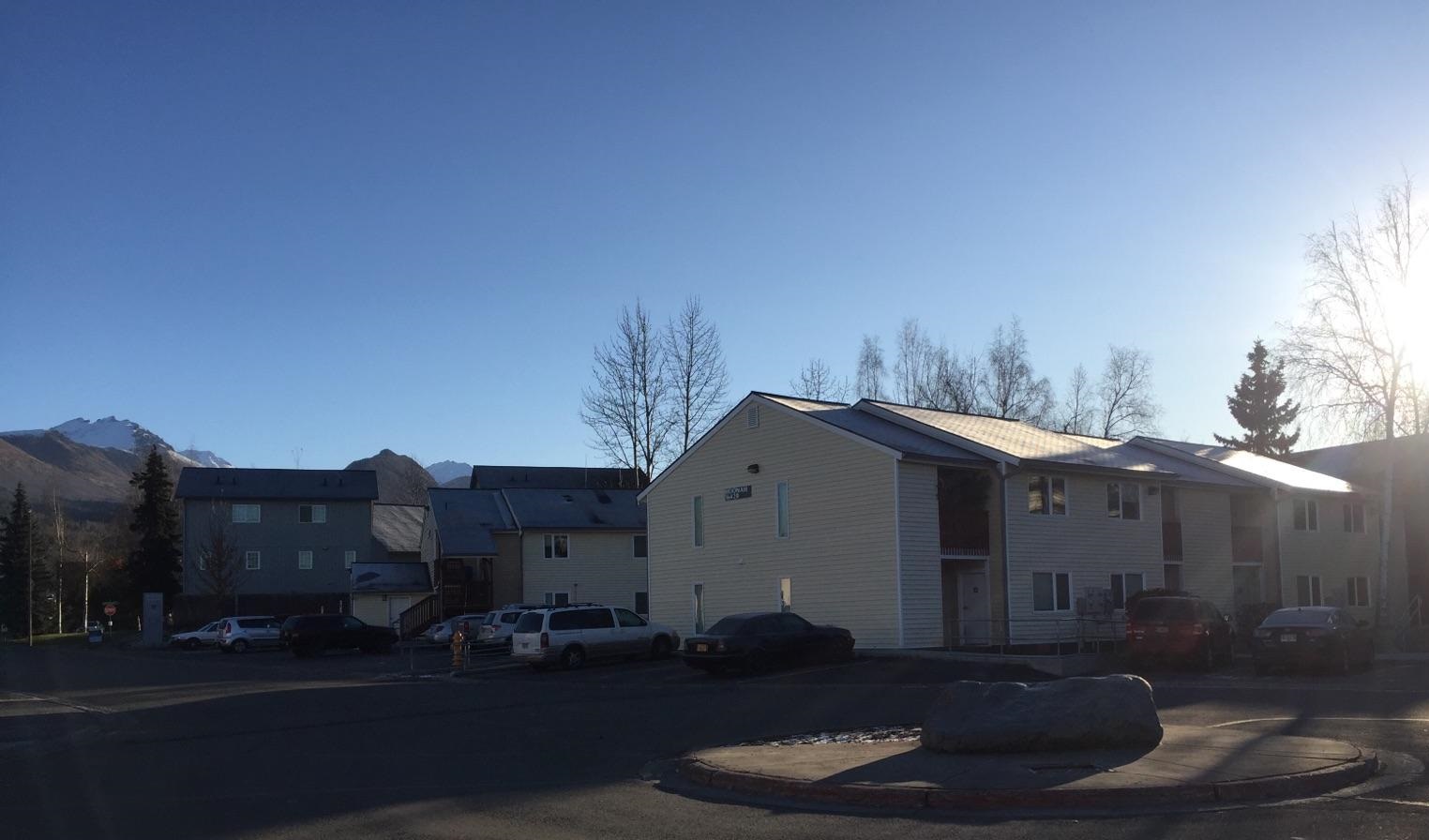 We also met with staff from Volunteers of America Alaska, who gave us a tour of affordable housing sites developed and redeveloped with funding that its parent organization, Volunteers of America, received from the Capital Magnet Fund. Volunteers of America has received two Capital Magnet Fund awards totaling $9.5 million since 2010. The two housing developments we toured, Trailside Heights in Anchorage, and Birchwood Apartments in Eagle River, were beautiful, and the stories we heard from residents demonstrate the difference that programs such as the Capital Magnet Fund can make in the lives of families.
Each family we met in the housing developments was unique, but a common thread was woven through each of their stories. Every resident shared that, while they had their own challenges to overcome, their lives and the lives of their families were better off because they had found a safe and affordable home. Residents expressed that they had better access to essential healthcare services, a chance to raise their children in a safe and supportive environment, and the opportunity to strive to provide a better life for their loved ones because they'd found homes provided by Volunteers for America.
The stories we heard at Trailside Heights and Birchwood Apartments were inspiring, as were all the sites we visited in Alaska. Staff from every organization that we met acknowledged the unique circumstances they were operating in, but also that they saw an opportunity to utilize CDFI Fund programs to create a better quality of life for the citizens of their state. CDFI Fund programs are flexible enough to allow local organizations to facilitate investments that address needs in the most challenged areas in the country, even in the Arctic Circle.
Clint Hastings is a Senior Portfolio Manager for the CDFI Fund's Native Initiatives
---
"Alaska Rural Homeownership Resource Guide," Federal Reserve Bank of San Francisco. January 2017. http://www.frbsf.org/community-development/files/alaska-rural-homeownership-guide.pdf
"2014 Alaska Housing Assessment," Alaska Housing Finance Corporation. https://www.ahfc.us/efficiency/research-information-center/housing-assessment/